Everlight Village is the first area in SpellFall accessible on the World Map.
This area does not have a specific element or creatures with a specific element weakness.
Most of the tutorial guides the player through the Everlight Village.
There are 6 total locations in this area.
Locations & Map
Below are the different locations within the Everlight Village area in appearance order.
Specific information on each location can be found on the individual location page.
Area Map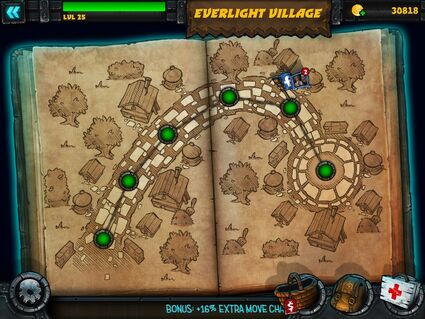 Notes
---