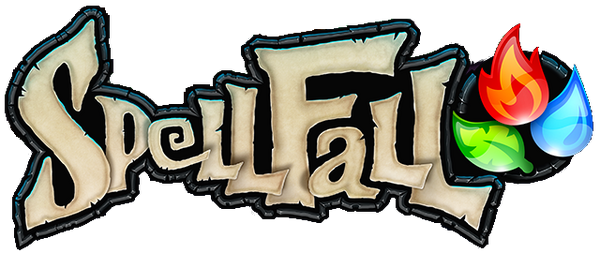 Spellfall™ Wiki is a wiki that any user may edit!
We are a fan-made, community-driven site with no association to Backflip Studios.
---
SpellFall is a is a unique tile-matching puzzle video game where the player casts magical spells to defeat evil monsters. The game is created by Backflip Studios and is available on the iOS platform. It can be downloaded for free from the Apple App Store and can be played on the iPod Touch, iPhone and iPad. SpellFall was released globally in August 2014 and uses the freemium business model. Although the game is free to play, players can use their iTunes or Google Play accounts to make in-game purchases of game currency to help buy armor, runes, and weapons to help defeat the evil monsters.
---
Friend Requests
PLEASE USE THE "FRIENDS" PAGE FOR FINDING FRIENDS.
DO NOT USE THE COMMENTS SECTIONS ON OTHER PAGES!
THANK YOU!
---
Other Interesting Links
Announcements
Update 1.6.0 - January 14, 2015
NEW content and challenges!!!
End game cinematic when you beat the final boss
New Game+ mode. Keep your stats and equipment, and play again with a higher level cap
Tons of new weapons and armors with new stats
Russian translations
Update 1.5.0 - December 09, 2014
Update 1.4.0 - October 13, 2014
Events! SpellFall can now offer events with special bonuses!
Pay COINS to resume interrupted daily reward progression.
NEW recapture design! Recapture starts with boss node and may spread throughout the area if unattened.
NEW unique items: the Light Claideamh. This weapon does extra damage to corrupt enemies.
NEW mystery box with chance to win unique items like the Corrupt Claideamh
Area bundles. Get great items tailored for the area you're in.
Tap on locked areas to see names and elemental affinity.
Fixed Facebook login bug.
New Icon