Temple of Water is the fifth area in SpellFall accessible on the World Map.
The majority of this area has water-element creatures which are weakest to energy-element weapons and attacks.
The player may find it beneficial to wear water-element armor and/or use the Water Mastery rune if possible while in this area.
There are 21 total locations in this area.
Locations & Map
Below are the different locations within the Temple of Water area in appearance order.
Specific information on each location can be found on the individual location page.
Area Map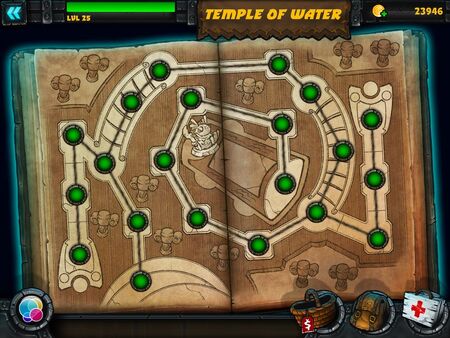 Notes
---